Coordinated School Health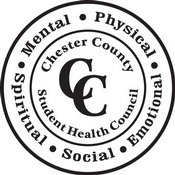 The Coordinated School Health program is directed by Heather Griffin and serves students, staff, and community in the areas of physical health, emotional health, physical activity, nutrition, and wellness. One mission of the program is to improve a student's health and capacity to learn through the support of families, community, and schools working together in a coordinated effort.
Coordinated School Health is working hard for Chester County's students and community! We hope that you will become involved in some of our upcoming activities. Each month we update our calendar to let you know what we have going on in our schools and community. As rural West Tennessee, we realize we have challenges to face, but when we partner together we can really make things happen! Please browse our site, check out our links, and join us to help make Chester County a happier and healthier place to live!
The Coordinated School Health office is located in the house just west of the High School Campus at 275 Jacks Creek Street. The building has been renamed "Eagles' Edge" and will house both the offices of the Family Resource Center and the Coordinated School Health.